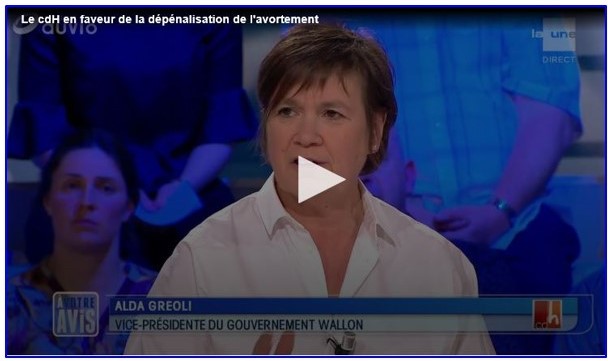 On 20 July 2016 we reported that a member of the Ecolo (Green) Party in Belgium had tabled a bill to remove abortion from the Penal Code so that it was no longer regarded as a criminal offence, and that this was not the first attempt to do so.
On 21 March 2017, we reported that there had been a rush of media stories announcing a campaign in Belgium that was variously calling for modernisation of the abortion law, decriminalisation of abortion, and complete removal of abortion from the Penal Code. And that there was a strong majority in support in the country. The necessity for some Belgian women to travel to other countries in Europe for second trimester abortion was especially condemned. Unfortunately, nothing happened.
Today we have learned from Euronews that there have been six bills tabled in the Belgian Parliament to remove abortion from the Penal Code, just in the past two years. We can only hope that this time this will succeed and Belgium will follow in the footsteps of Luxembourg and France who decriminalised abortion in 2014 and 2015 respectively.
In a television debate on rtbf.be on 18 April 2018, Alda Greoli, the Minister of Social Action, Health and Gender Equality for the Francophone Walloon region, expressed her support for decriminalisation. There is believed to be a majority in the parliament among the opposition parties in favour of decriminalisation, but the coalition government will need to provide time for a vote. The Guardian reported on 2 May that the federal parliament had decided to start debating the removal of abortion from the penal code after a large survey of the public indicated its approval.
The law currently allows abortion only up to 12 weeks, with the approval of one doctor and a waiting period of 6 days between the first request and the abortion itself. According to Euronews, as many as 70% of Belgians apparently do not know that abortion is still in the Penal Code in Belgium.
Meanwhile, Wim van de Voorde of Sensoa told the Guardian that about 500 women travel from Belgium to the Netherlands every year to have an abortion after 12 weeks of pregnancy, and that although the abortion rate in Belgium is among the lowest, one in five women will have an abortion there in her lifetime. This is compared to one in three in the UK and one in four worldwide.
It seems the intended debate has not yet begun. The Euronews report is the most recent to be found on the web as of end of the day on 10 May and they do not mention it.
SOURCES: Euronews, by Gregoire Lory, 8 May 2018 ; Guardian, by Daniel Boffey, 2 May 2018 ; rtbf.be, 24 April 2018 ; Campaign news report, 21 March 2017 ; Campaign news report, 20 July 2016