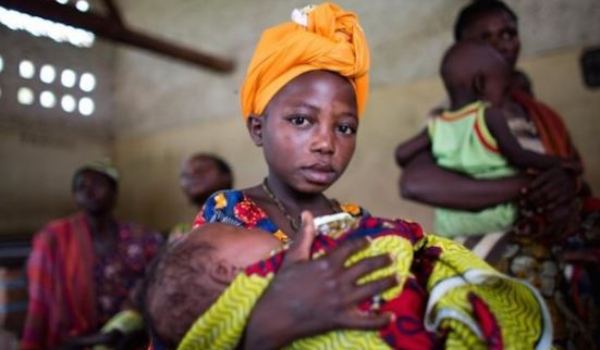 According to a UNFPA report, a sixth of Tanzania's female population aged 15–19 have fallen pregnant. In Tanzania, girls who fall pregnant are forced to leave school. This situation got even worse in March 2018 when five schoolgirls, along with their parents, were arrested because the girls had fallen pregnant, although they were then released on bail. The boys involved ran away and were also being hunted down. These arrests follow an order issued by District Commissioner Sebastian Waryuba in a crackdown aimed at ending teenage pregnancy. Most Tanzanians oppose the President on this issue, however, according to a recent survey called "Reality check: Citizens views on education", by the group Sauti za Wananchi: 62% of citizens polled prefer that girls be allowed to resume school after giving birth. Only 21% wanted girls to be expelled and not allowed back.
On 29 October 2018, Paul Makonda, Regional Commissioner for Dar es Salaam, ordered the public to report the name of any person they suspected of being gay. One day later, he said he had already received 5,763 messages from the public, with more than 100 names. A 17-member committee was also to be established to identify gay people on social media and arrest them. Every gay person is living in fear, as homophobic attitudes are rife and violence by police is common, including sexual assault and rape of men in custody. Gay male sex is punishable by 30 years to life in jail, a legacy of British colonial laws. Over recent years, a crackdown on LGBT communities has led to the closure of organisations supporting gay people, including those with HIV.
These reports are in addition to the president of Tanzania urging Tanzanian women to "give up contraceptive methods" because the country needs more people, as we reported in September 2018, but it seems gaining more people via teenage pregnancy is not acceptable.
The European Union is Tanzania's biggest donor. A statement by EU foreign policy chief Federica Mogherini said member states were concerned about these and other political developments in Tanzania, such as restrictions on the media and political parties. The EU's ambassador was forced to leave the country in early November following pressure from the Tanzanian government. In a statement, they said: "Over the past years, the European Union and its member states have noticed a shrinking of public space in Tanzania through the tightening of restrictions on the activities of civil society organisations, the media and many political parties. Respect for human rights and the rule of law has been repeatedly undermined." Denmark, Tanzania's second largest aid donor, said it would withhold a large percentage of the aid money it gives to Tanzania amid human rights concerns. Then the World Bank said it had scrapped a plan to loan the country $300m after Tanzania reaffirmed its policy of banning pregnant girls from school and made it a crime to question official statistics.
SOURCES: Los Angeles Sentinel/PHOTO January 2018 ; This Is Africa, by Kagure Mugo, 16 March 2018 ; Guardian, by Rebecca Ratcliffe, 1 November 2018 ; Al-Jazeera.com, by Nanjala Nyabola, 4 November 2018 ; AlJazeera.com, 15 November 2018 ; This is Africa, by Kagure Mugo, 16 March 2018