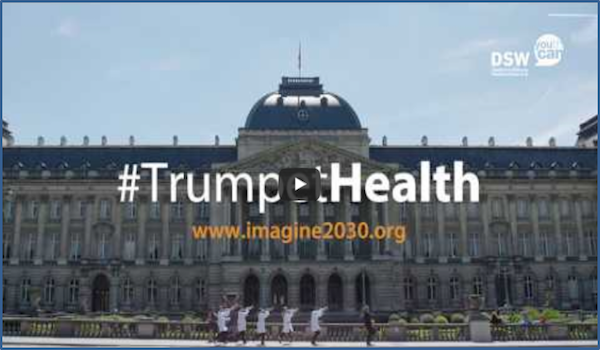 US$ 69m – The amount contributed by the USA to UNFPA in 2016. In 2018, this will drop to zero.
"The Trump administration's policies and funding priorities will mean a decrease in support for international organisations and programmes that are vital for global public health. Trump's policies threaten progress on efforts to achieve an end to the epidemics of HIV & AIDS, tuberculosis and malaria by 2030.
"There is now urgency for the European Union to trumpet global health research funding – because if Donald Trump's administration won't, Europe has no option but to lead on global health research."
Watch DSW's video! There's nothing funny about Donald Trump but sometimes we just need to laugh out loud.