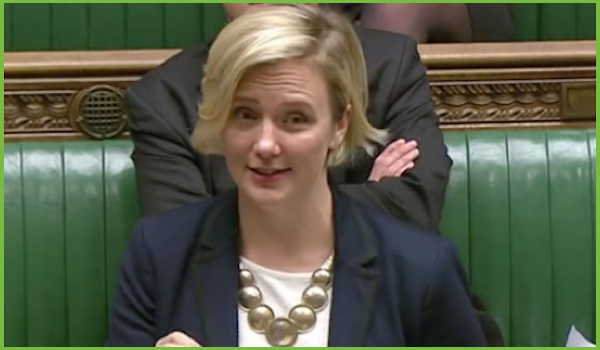 A group of MPs from all the major parties will argue that abortion should be provided on the National Health Service in England for Northern Irish women in an amendment to the Queen's speech.
The amendment, coordinated by the Labour MP Stella Creasy with the support of the Conservative MP Sir Peter Bottomley, asks the government to consider legislating so women from Northern Ireland have NHS abortion provision when they travel to England to terminate a pregnancy.
This month the UK Supreme Court ruled that women from Northern Ireland were not entitled to free access to abortions on the NHS.
Other MPs who signed the amendment are Scottish Nationalist Alison Thewliss and Green Party co-leader Caroline Lucas, along with 20 Labour MPs.
While the amendment is unlikely to pass, it will galvanise concerns about the impact of a deal between the Prime Minister and the Democratic Unionist Party of Northern Ireland, as the DUPs' views on sexual and reproductive rights are anti- and antediluvian.
SOURCES: The Guardian, 23 June 2017 ; Buzzfeed News, 23 June 2017 ; PHOTO