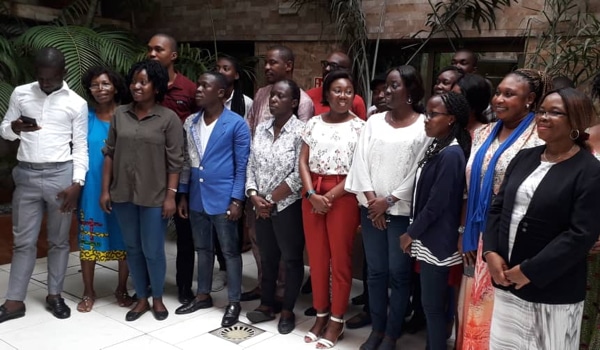 InCôte d'Ivoire, it was announced on 21 February 2020 by Honorine Adou, Presidentof Action Against Unwanted and At-Risk Pregnancy (AGnDR) that the law nowauthorises abortion of pregnancies resulting from rape.
AGnDR is a part of a largercoalition of civil society organisations, the Civil Society Coalitionfor Reproductive Health and Family Planning, created in February 2019, who are working toreduce maternal mortality. They recently organised a three-day workshop that broughttogether journalists, bloggers, computer graphics artists and videographers todefine and validate the messages of their E-campaign, which began in the lastquarter of 2019. "The objective of this campaign is to ensure that Côted'Ivoire can harmonize its texts with the Maputo Protocol, which the country hassigned and ratified," Honorine Adou said.
After a year of activity, the Ivorian authoritieswere receptive to AGnDR's plea."Beforeabortion was only allowed when the woman's life was seriouslythreatened.But today, we have made progress with the law taking intoaccount rape cases… So we say that this is a significant advance, but itis not enough because the cases of fetal malformation and the mental andphysical health of the mother have not yet been taken into account."
The first phase of their advocacy consisted in thedevelopment of information and awareness messages for the general population –and users of social networks in particular – on the consequences of clandestineabortion and the ratification of the Maputo protocol by the State. The second phase will start in March 2020 with an E-campaignto improve communication on unsafe abortion in Côte d'Ivoire, where thematernal mortality ratio is 614 deaths per 100,000 live births, 18% of which isdue to complications of clandestine abortion.
SOURCE/PHOTO: APA News, by APA Abidjan,22 February 2020 (Rapport original en français)