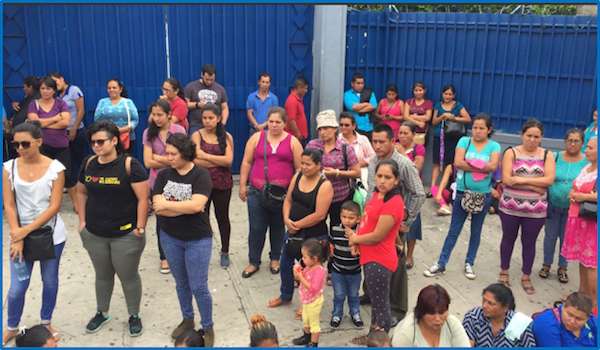 "Las 17" are women in prison in El Salvador who had a miscarriage or a stillbirth but were sent to prison for illegal abortion and even for aggravated homicide in trials where the evidence base was very compromised. In a press release on 23 June, the Agrupacion de Ciudadana reported that the appeal against a sentence of aggravated homicide by one of the women, Evelyn Beatriz, would be heard in the Central Court of Cojutepeque on 23 June.
The case was opened that day but originally deferred until 26 June. The hearing will now continue on 5 July.
At the age of 18, Evelyn Beatriz had a miscarriage, but she had not even realised that she was pregnant. When she went to the hospital for care, it was reported as suspicious and she taken to prison and charged. She had fallen pregnant as a result of rape in the community where she was living with her family. She was so frightened by everything that happened that she did not report the rape to anyone.
She is now supported by the many groups in the country involved in trying to get women released from prison who, like her, have not committed any crime at all.
SOURCE/PHOTOS: Las 17 El Salvador, 23 June 2017 ; 26 June 2017